Trough stripe printing technique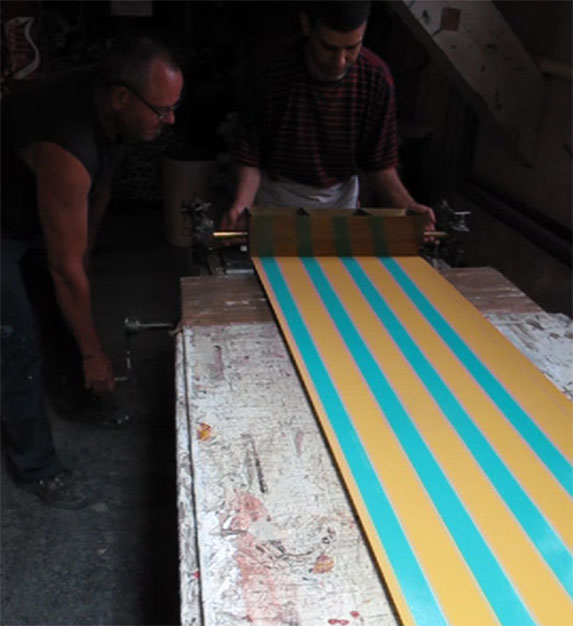 The ZUBER factory possesses hundred former(old) Troughs allowing the manufacturing of so many models of stripes,
On December 23, 1843, Zuber patented a printing technique called "Tire Ligne".
Under a brass tray pierced with regularly distributed slits to let the paint flow, the printer unrolls the already hand-brushed paper.
This tray can be divided in as many chambers as necessary to print several colours simultaneously.
It is located at the end of a 10m table. There is a pulley mechanism to unroll the paper at a steady pace. The factory still uses this technique and original tooling to print striped wallpaper.
The Zuber factory has a hundred of these troughs, to make as many different stripes.