Woodblock printing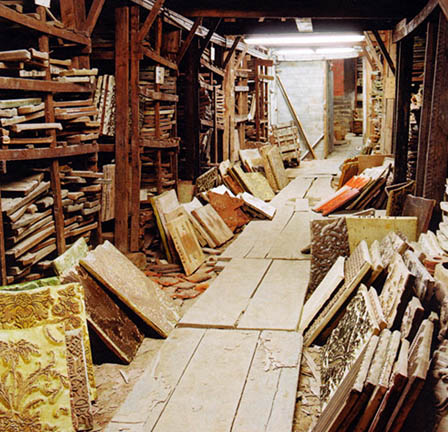 If woodblock printing is a difficult technique this is due to the intricacy of the designs and richness of their colours. Printing only a fragment of the design requires one woodblock per printed colour. This is why often more than one or two thousand different woodblocks are necessary to print an entire scene.
Woodblock printing wallpaper requires expertise, which has been passed down from generation to generation since the establishment of the factory.
These woodblocks, hand-carved for most of them during the 19th century are still used today to print the wallpaper.
The colours made by the colourist in his "kitchen of colours" are light resistant, staying mat and velvety over the years which give the beauty and personality of the woodblock printed wallpapers.
(Woodblock printed documents are pinpointed on the website, under "Products" as well as in the data sheets of the collections showcased in the Zuber showrooms.)